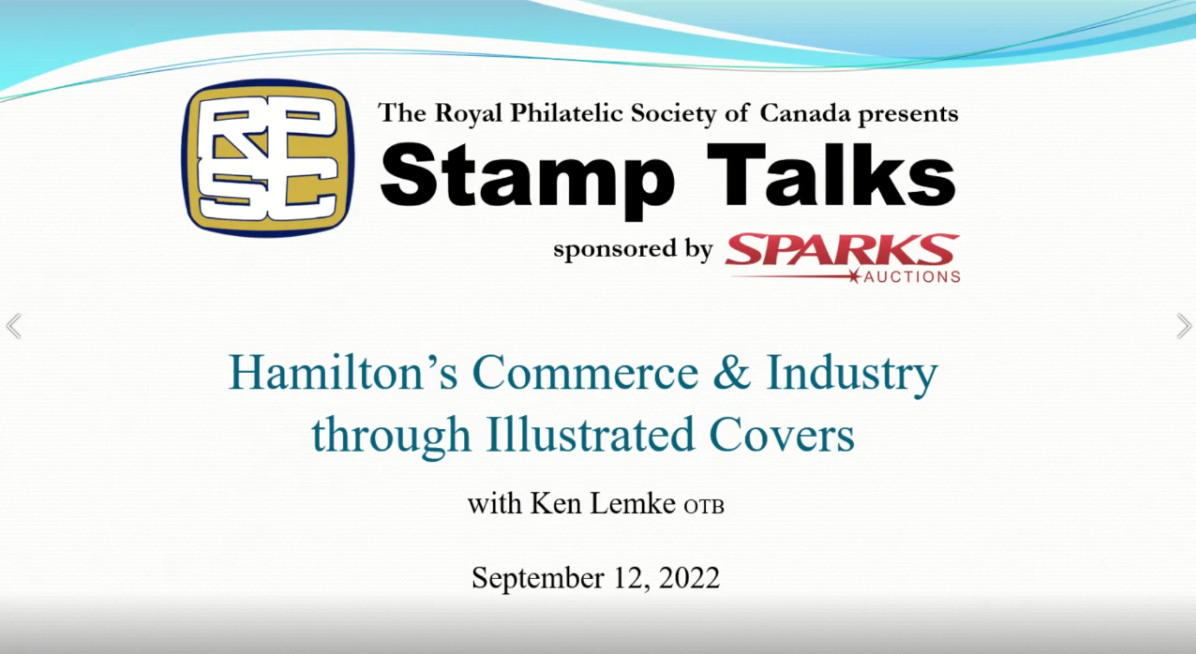 2022, September 12 - 30:34 (98Mb)
My interest in philately dates to the acquisition of my father's stamp collection. As a youngster, my interest in the hobby could more accurately be described as "stamp collecting". My collecting became more serious in the 70's when I joined BNAPS and the APS while living in New Jersey, however; like many others, I drifted away from the hobby while raising a young family.
I rejoined BNAPS (current Past President) about 2006 with my primary interest being the King George VI Era, which includes all forms of postal history, censor labels, air mails, postal stationery etc. I also have an extensive collection of the varieties that exist on the Canadian KG VI stamps. My other primary collecting interests are the postal history of Hamilton, ON and Lady Boats.
After returning to the hobby, I also joined CPS of GB, RPSC (current Vice President) , PHSC (current Secretary), CAS, APS AAPE. ATA, and the PSSC (Current Director of Programs).
Ken has been married to Jane for 56 years. They have three children, seven grandchildren and one very spoiled English Springer Spaniel Emma.