The Royal Philatelic Society of Canada Appoints New Executive Manager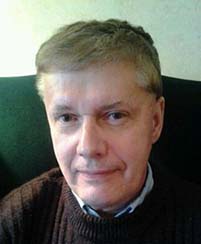 George Pepall, FRPSC, President of The Royal Philatelic Society of Canada (RPSC), is pleased to announce the appointment of Robert Timberg as Executive Manager of the National Office of the Society, effective March 1, 2013, replacing Peter Butler, FRPSC, who has retired. Mr. Timberg has also been appointed Interim Secretary of the Board of Directors, and will join the Executive.
Mr. Timberg last was with Nortel where he spent 23 years, beginning in the Law Department, then becoming head of Nortel's global Environment, Health & Safety organization, and finally head of their global Ethics group. A life-long collector (particularly KG VI, and the postal history of Cochrane District), he brings to the role a passion and enthusiasm for the hobby.
The President wishes to thank Mr. Butler for his many years of service to philately in general, and to The RPSC in particular. His leadership, wisdom, enthusiasm, humour and boundless energy will be sorely missed. We wish him and Susan well in retirement; however, we intend to draw on his talents and experience as needed.
Please welcome Robert Timberg to his new role, and give him every assistance as we grow this great hobby together.
Information on The RPSC is available by e-mail at info@rpsc.org or by visiting the Society's website at www.rpsc.org, or by calling 416-979-8874, toll free 1-888-285-4143.